1201 Christie Road, Ladysmith BC (Coming Soon)
The beautiful seaside Town of Ladysmith is sometimes forgotten as a great place to live with a great community to join in life together.  Our Christie Road development is located just 10 minutes to Duke Point, which has just received funding that should provide hundreds of new jobs; this project is the closest new development to these jobs.
Westcor is pleased to present this development of 70 new homes for this landmark property at the north entrance to Ladysmith. The original plan that had been approved for this property was for 66 townhomes, and Westcor bought the site with zoning and plans in place. Unfortunately, the plans were not tied into the topography of the land well enough, and the design was very hard to achieve. The Westcor team decided to start fresh on a plan to meet the needs of this mid-island market. The initial phase of this development is focused on the upper bench lands in this project. Once the 70 unit Development Permit is ready to be issued, Ladysmith and Westcor will be exploring rezoning on the lower shelf for more density and building another 70 homes in a five to six story apartment condominium. The site is 4.93 acres and can handle this density, with a lot of nice usable open space and trails.
When we first considered in our design process, that all families needing homes – rental, or ownership – may not be able to afford a house or a townhome, we added some three-bedroom family apartment condos in our 51 home three story, underground parking building.  We then considered, with living costs rising, the two-bedroom apartments may need the possibility of two renters, renting one apartment, so let's put the common living space in the middle and bedrooms and bathrooms either side.  We also designed 15 one-bedroom homes.  All homes have the potential to add stacking washers and dryer and the building also has common laundry facilities.  Westcor plans on adding a heat cool system using natural gas – avoiding electricity – for all 70 homes.  Final plans have not yet been completed but stay tuned: we will update these plans as we have it.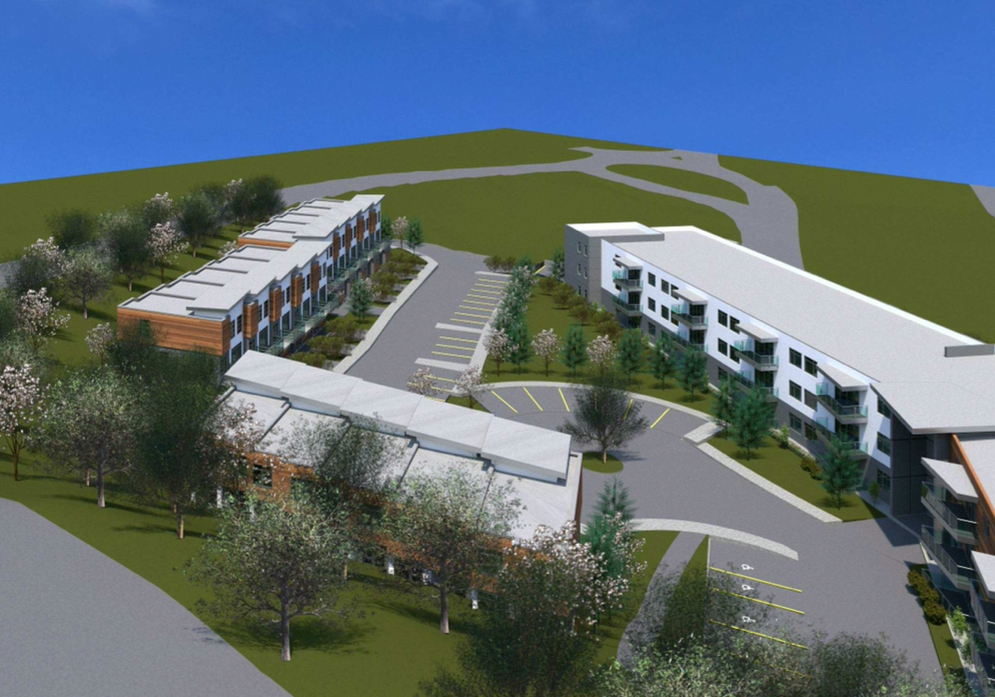 As with all modern construction and development, Westcor works within the understanding of the emerging "Smart Cities" technologies.  We have developed strong strategic relationships with a few companies specializing in Micro-Mobility solutions and Solar Technologies, allowing us to bring these solutions to all our new communities.  We have considered the trend towards biking and electric bikes and have incorporated bike parking and storage into our designs.  This Bike Parking solution, located on the main floor of the condo building, will have its own entrance where security enhanced, stacking bike racks with recharging ability for the new trend to electric bikes will be installed.  There is also further expansion space available in the underground parking area for more secured bike parking, should the 35 or so bike spots not be enough. 
We have further planned ahead of the trend for electric car recharging and adequate recharging will be available in and around the property.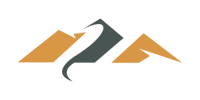 Our Christie Road Development is located just off the Island highway, so our team of consultants have been given the mandate to come up with the best way to sound-proof the building walls closest to the highway. With the nice view looking north from these suites, they will be desirable; the sound control will allow maximum enjoyment from these suites and will include triple pane windows which also help with energy conservation. 
The Westcor team have designed each of these buildings within the current zoning which allows for an average per building height of 10 meters maximum.  Our Architect took on this challenge and, using different mediums on the exterior, has captured a quality West Coast design that will be set among a natural treed setting on the highway side capturing the natural beauty that is Ladysmith. 
This design now has several different distinct homes in a community setting.  The setting for this new development is a short two block walk to churches, and to downtown Ladysmith with all services, about two blocks away.  It is our hope that transit will stop right in front on this development which will give residents the ability to connect throughout the Island without taking the car. 
Our Landscape Architect, working with our survey crew and arborist will be designing connectivity through the site for the residents and the community at large.  Much of the existing tree cover will be saved with the Landscape Architect designing the long-term regrowth to ensure the buildings always are framed by mature trees.  The Landscape Architect will also be designing places to live outdoors, grass, seating, paths, places to draw residents outdoors often. We believe that the children's play area currently being designed for the center area of the development will further enhance this community lifestyle.  
Experienced in project management
Westcor Continues to Manage the forward Momentum of this Project.
We provide a variety of solutions
Westcor has three options for this development including For Sale Condominiums,  For Sale Townhomes and, For Rent Condominiums. 
Best possible
current equipment
Secure Bike Storage, especially with the available community trails so close by. 
Westcor has designed these homes to be attainable, for rent, or for sale.  We are in talks with the AHOP program through BC Housing Hub which helps fund affordability through ownership for medium income purchasers.  We are also in talks with CMHC for the affordable MLI Flex Program funds which give a discount in rent for some homes by up to 25% under market. Either way, Westcor will provide attainable housing, defined as "attainable for those people that want and need to live there", providing clean new quality homes that allow people to live in comfort, affordably. Our plans are attached for you to review. Please reach out and let us know what type of residence you are looking for and we will make sure we keep you informed.  We expect the lists will fill up fast for this top-quality offering.