Canyon Heights Chalets, 1321 Granite Drive, Golden BC
Westcor has designed this development to meet the housing needs of the Town of Golden BC.  Located across the street from fine mountain homes, Westcor's development is being designed to work with the appearance of these neighbouring homes.
Westcor has designed this development to meet the housing needs of the Town of Golden BC. Located across the street from fine mountain homes, Westcor's development is being designed to work with the appearance of these neighbouring homes. This property is zoned for a higher density development and the Town of Golden has expressed interest in seeing this increased density development built on this site. Westcor has designed 20 townhomes on the higher side, with about 70 condominiums in a four-story building with underground parking located further down the hill on Granite. All suites will have at least one covered parking space, with a few extra to spare. The Architects have taken care to include the setting and mountain design for this development. With the integration of timber frame accents and roof lines that accommodate the snow, these homes will feel very much like the original mountain chalets the area is known for. There is a peace in this community, and it is hard to explain in writing. Just a refreshing place to call home, a feeling that is just there when you drive into Canyon Heights.
This development is part of Canyon Heights, a high-end subdivision away from the industrial center of Golden.  Golden is a rail town and this subdivision is set off in the valley with mountain views and peace and quiet.  Our site is surrounded by parkland on two sides, Granite Drive and Stoney Road on the other two sides. Out back is the community playground and lots of safe open space to explore.  Golden is an outdoor mecca with every type of winter and summer sport available close by.  Good quality jobs are available all through the area.  In fact, housing has been in such short supply that businesses have reduced hours due to lack of available employees.  Our design is to integrate a community within a community and our amenity package is planned to include a pool, hot tub(s) and exercise common building when Phase II condominiums are built.  Care has been taken to allow for storage of all the toys residents will need to enjoy this location to its fullest.  Westcor has a direct relationship with strategic partners, some of whom will be supplying state-of-the-art Bike Parking Systems. We are working with these partners to create additional secured storage design for canoe, paddle board and kayaks.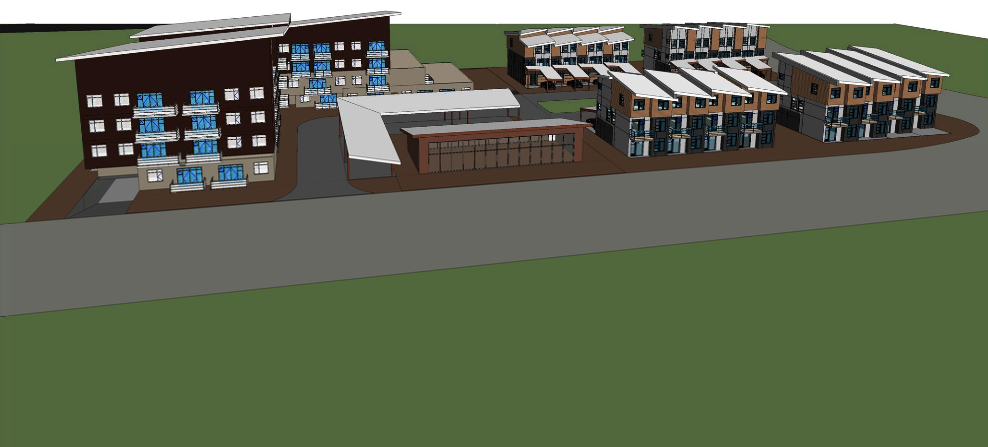 Our Bike Parking areas will also have integrated charging capabilities for electric bikes.  We have developed strong strategic relationships with a few companies specializing in Micro-Mobility solutions and Solar Technologies, allowing us to bring these solutions to all our new communities.  We have considered the trend towards biking and electric bikes by addressing these needs in our designs. Incorporating stacking bike racks with recharging ability allows for the new trend toward electric bikes.  
Designed into the car parking areas will be adequate vehicle charging stations. The trend to electric vehicles is now well entrenched and Westcor has planned this through for the future for all its communities.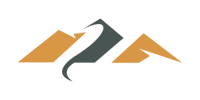 Westcor has designed these homes to be for sale and attainable.  We are in talks with the AHOP program through BC Housing Hub which helps fund affordability through ownership for medium income renters, converting to home ownership.  Not everyone can or will afford these homes, Westcor is committed to providing clean new quality homes that allow people to live in comfort, possibly through the AHOP program administered by BC Housing Hub.  This program sees the buyer of homes in this project partially funded with interest free long term equity, from the perpetual affordable housing program, administered by BC Housing, through BC Housing Hub for Golden's future benefit.  The concept behind this program is supplying ownership homes to renters earning middle income wages.  So affordable to working families and individuals qualifying for conventional first financing, providing they do not own real property anywhere in the world and they plan on living in the home.  The long term part is an interest free loan for 25 years, no interest or payment.  When this is repaid, the Province hands the money to the community of Golden for additional affordable housing at that time.  If the new homeowner sells within the 25 years to a non-qualifying buyer, the original mortgage percentage of the interest free loan will be taken from the purchase price on sale to repay the interest free loan in full.  However, if the home sells to a qualifying buyer, the interest free loan is reset for another full 25 years for the new buyer, at the percentage of the sale the original loan was issued at.  What this program allows is renting families and individuals that own no property worldwide to build home ownership equity, with little or no down payment.  Clearly this home ownership opportunity is open to home owners and will discourage anyone looking for investment property or second homes. No restriction on selling, but the AHOP program shares the sale, which discourages reselling to soon.  At the end of 25 years, the percentage of the home interest free mortgage must be repaid.  It is open for payment at any time on the same basis. Finally a program that addresses the difficulty of saving money for an ever increasing down payment.  If you have been able to save, that further reduces your borrowing and does not affect the interest free loan portion of your purchase.
Experienced in project management
 Westcor Continues to Manage the forward Momentum of this Project
We provide a variety of solutions
Westcor has three options for this development including For Sale Condominiums, For Sale Townhomes and, For Rent Condominiums.  
Best possible
current equipment
Secure Bike Storage, especially with the available community trails so close by. Westcor is developing plans for this project now.  Our Architect and Design team are positioning this design to meet the requirements for the AHOP program.  Attached are the plans and we will be updating them as revisions are made.  We expect this will fill up very fast with qualified middle income renters for this well-located development.  Please tell us if you need a townhome for your family or a condominium, please include the number of bedrooms you require. We will keep your name on the list and periodically keep you informed of our progress. The qualification process is quite easy.  All offers have to have subject to qualification by BC Housing HUB for 14 days.  There is no restriction if you have owned a home in the past, just that you do not own real property now.