Westcor is pleased to present this development of 160 new homes in two architectural landmark buildings.  The site is designated for transit orientated residential development of six floors.  Colwood will support the rezoning of this development with community involvement.
Westcor is excited to develop these homes, ready for sale and occupy for summer 2023. Attainable new homes for middle income households are what Westcor with local build partners will be providing in this development. The location is central through transit options to all the Colwood and Victoria markets. Situated across from the stately Royal Roads University College with its original rock wall and treed open to the public grounds adds to the enjoyment of this location. Across Sooke Road is one of the finest elementary schools, for those families that choose condo living.
We first considered in our design process, that all families needing homes, rental, or ownership, may not be able to afford a house or a townhome.  Westcor will be designing a mix of homes, one bedroom, one bedroom and den, two bedroom, two bedroom and den and three bedroom homes.  Westcor will be adding outdoor pool and hot tub and the rear yard is large for recreation and safety.  Add the quality of the homes with our energy advisor Aqua Coast overseeing the construction and the monthly cost to operate these homes will be very efficient.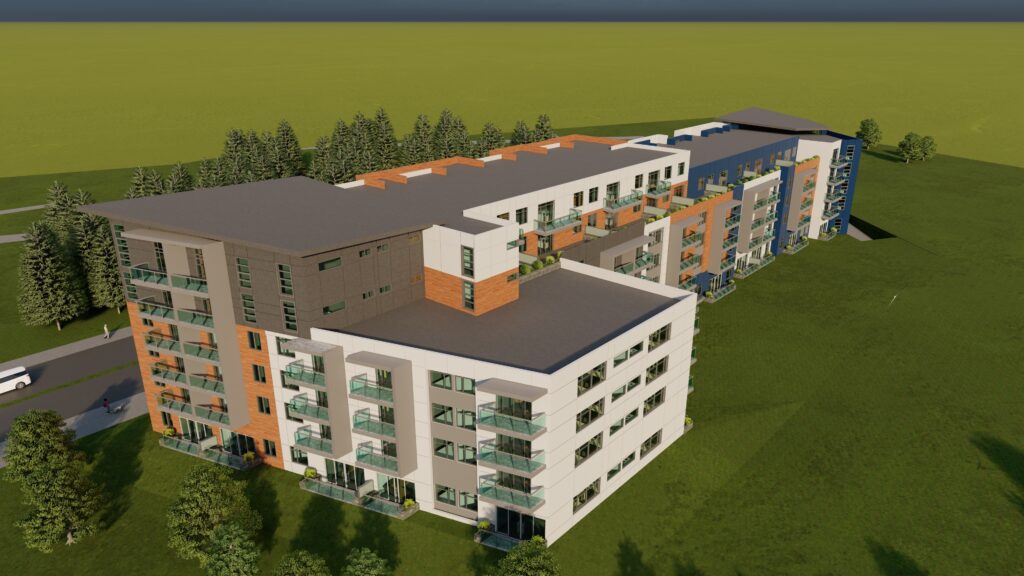 Westcor has developed strong strategic relationships with a few companies specializing in Micro-Mobility solutions and Solar Technologies, allowing us to bring these solutions to all our new communities.  We have considered the trend towards biking and electric bikes and have incorporated bike parking and storage into our designs.  Secure Bike Parking, especially with so many trails so close, has been included in this design.  We are also providing adequate power to charge automobiles throughout the parkade levels.  With the trend to electric vehicles, Westcor continues to plan for the future in its developments.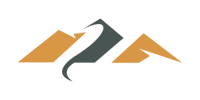 Westcor has designed these homes to be for sale and attainable.  We are working with the AHOP program through BC Housing Hub on several projects in BC – and specifically this project – which helps fund affordability, assisting current middle income renters to become home owners. Although this is not a program everyone will be able to work with, Westcor is committed to providing clean new quality homes that allow people to live in comfort.  This program sees the buyer of homes in this project partially funded with interest free long term equity from the perpetual affordable housing program administered by BC Housing, through BC Housing Hub for Colwood's benefit – affordable to working families and individuals qualifying for conventional first financing, providing they do not own real property anywhere in the world and they plan on living in the home.  In the long-term, its an interest free loan for 25 years, no interest or payment.  When this loan is repaid, the Province hands the money to the community of Colwood for additional affordable housing at that time.  If the new homeowner sells within the 25 years to a non-qualifying buyer, the original mortgage percentage of the interest free loan will be taken from the purchase price on sale to repay the interest free loan in full.  However, if the home sells to a qualifying buyer, the interest free loan is reset for another full 25 years for the new buyer, at the percentage of the sale the original loan was issued at.  What this program allows is renting families and individuals that own no property worldwide to build home ownership equity.  Clearly this home ownership opportunity is open to homeowners and will discourage anyone looking for investment property or second homes. No restriction on selling, but the AHOP program shares the sale.  At the end of 25 years, the percentage of the home interest free mortgage must be repaid.  It is open for payment at any time on the same basis. 
Experienced in project management
Westcor Continues to Manage the forward Momentum of this Project
We provide a variety of solutions
Westcor has three options for this development including For Sale Condominiums, For Sale Townhomes and, For Rent Condominiums. 
Best possible
current equipment
Secure Bike Storage, especially with the available community trails so close by.
The location of this development is central to all the recreation opportunities on Vancouver Island.  Biking, kayaking, canoeing, strolling, mountains, sea, lakes, all close by. On site Westcor is planning into the design recreation that is not possible with smaller buildings.  So families and individuals will have places to be outside of their own home.  Westcor is building a community within the community of Colwood. Through great design, great amenities and the thoughtful little things that make living comfortable, Westcor is building a home you can be proud to own. If it is time for your family to move into comfortable new accommodation from renting and start building equity, this is the home for you.  The AHOP program requires residence in BC for at least 6 months to qualify.  As we define our plans, we will post them on this page so you can choose what home you would like.  Please reach out and let us keep you informed as this project moves forward.  The qualifications are being sorted on a Tri Party agreement basis with BC Housing HUB, Colwood, and Westcor.  These qualifications will be listed as soon as these agreements are signed.  We expect people will act fast to be included in this top-quality affordable offering.  All offers on this AHOP program Housing requires approval by BC Housing HUB and at least 14 days subject to their approval.  Westcor will through its agents ensure the process is easy for all buyers through a prequalifying process.  Westcor will also help qualified purchasers to find well priced first mortgage financing through key licensed consultants.
If changing from renting to home ownership is on your list of things to accomplish, Westcor has brought the right people to the table to help you achieve your goals in this quality new development.